P.H. Kuyper Gymnasium renovation
Central's board of trustees announced that funding for the P.H. Kuyper Gymnasium expansion phase of the Forever Dutch initiative is complete! The college is investing nearly $12 million in this work as well as the improvements to several outdoor competition venues that were completed earlier, including the new Heritage Plaza entrance to Ron and Joyce Schipper Stadium, the PPI videoboard and new seating at the baseball, softball and soccer fields.
But work remains! The board has endorsed the college's efforts to continue raising up to an additional $5 million to complete the much-needed P.H. Kuyper Gymnasium renovation. The most cost-effective way to accomplish that is to keep the current construction crews on site and begin the renovation phase as soon as the expansion is completed. If that work is delayed, construction costs soar beyond $5 million and start-up charges will be incurred.
P.H. Kuyper Gymnasium Renovation Phase
Expanded and renovated athletic training room
Refurbished locker rooms
New team meeting space and conference room
New video room
New recruitment and office space
Athletics director Eric Van Kley said he expects the gymnasium's expansion phase to be completed in early spring, so funding must be quickly secured to transition the construction crews immediately into the renovation phase.
"The Forever Dutch leadership gifts we've received for the expansion have been tremendously generous and gratifying," Van Kley said. "But now is the time for the rest of us in the Central family to step up on this project, which president Mark Putnam calls the college's No. 1 priority.
"This is our team. This is our time."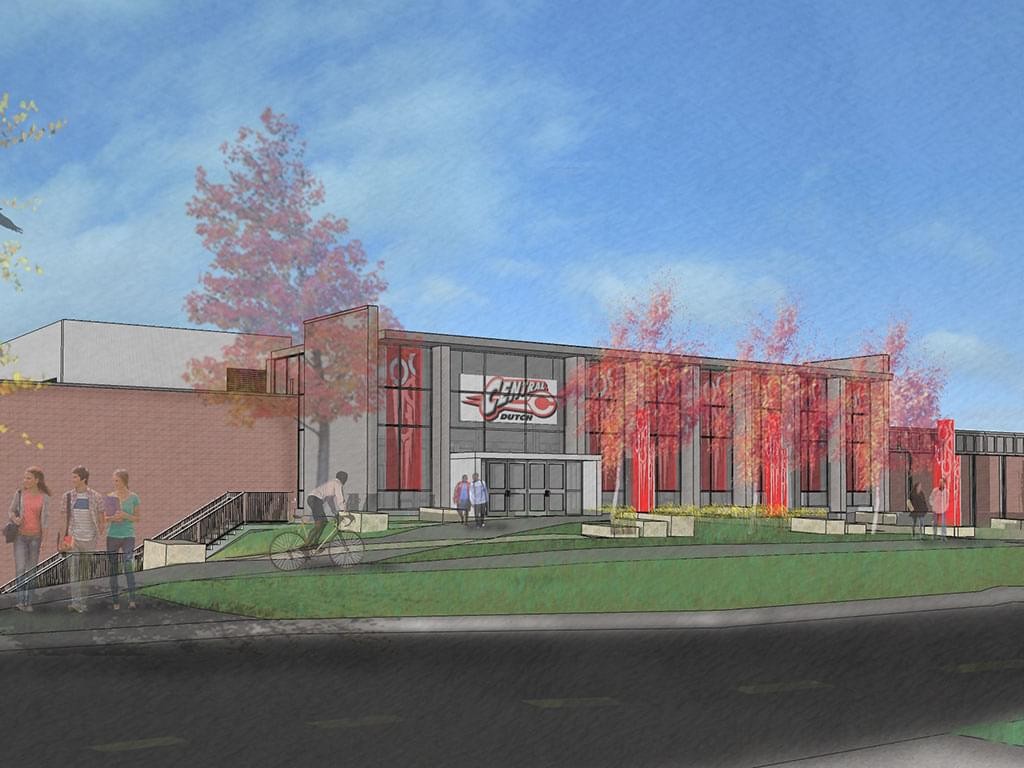 ---